Lunar New Year starts this week! To celebrate, I've compiled a list of 10 Asian-authored books that will be published in this coming year. I'm so excited to read all of these in the Year of the Tiger!
1. Red Thread of Fate by Lyn Liao Butler – February 8, 2022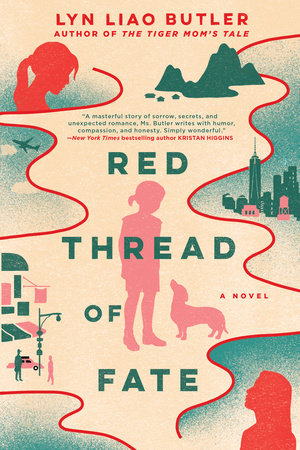 I added this book to my TBR the second I saw the title, because I've always been fascinated by the concept of the red thread of fate. But I became even more intrigued after reading the blurb—this story is one of family mystery and drama, in which a women unexpectedly becomes the guardian of a child while she is in the process of adopting a son.
Axie Oh's YA contemporary XOXO was one of my favorite 2021 reads, so I'm excited to see how Oh writes fantasy in this retelling of the Korean story "The Tale of Shim Cheong!" I love books that retell myths and folktales, and this one has been compared to Spirited Away, which is my favorite Studio Ghibli film. (Also look how beautiful the cover is!)
3. Time is a Mother by Ocean Vuong – April 5, 2022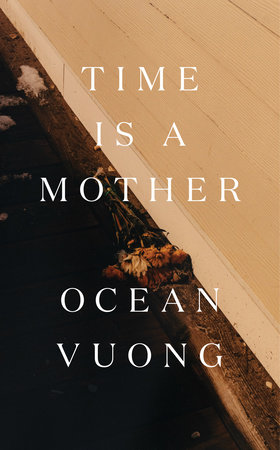 Ocean Vuong is one of my favorite writers—his exploration of subjects like family, history, memory, sexuality, and diaspora has influenced me a lot. I can't wait to read this second poetry collection of his and how he builds on the themes of On Earth We're Briefly Gorgeous, as well as the forms and techniques of Night Sky With Exit Wounds.
A murder mystery about competitive Scrabble with a Muslim, Malaysian MC? Yes please! I love stories that are structured around competitions because they remind me of the mystery books I enjoyed as a kid, such as The Candymakers by Wendy Mass, The Fingertips of Duncan Dorfman by Meg Wolitzer, and The Gollywhopper Games by Jody Feldman. I'm excited to try an aged-up version of these reads!
5. Kaikeyi by Vaishnavi Patel – April 26, 2022
I just found out about Kaikeyi when a saw this tweet from editor Priyanka Krishnan, which put the cover side-by-side with her previous post that said "I would love to work on a book like CIRCE or THE LOST QUEEN—but maybe moving east for the source of inspiration." I immediately went to check out the book, which reimagines the story of a vilified woman from the Ramayana. I'm so so excited about this premise and can't wait to read the novel!
Childhood friends-to-lovers is one of my favorite tropes so I can't wait for this book that also has idol and prom elements to boot! This novel honestly just sounds like a fun and feel-good story and I can't wait!
I have no hesitation in saying this is the book I'm most excited to read in 2022. I love R.F. Kuang's writing to death and The Poppy War trilogy changed my life. As a current college student, I've grappled a lot with the idea of revolution while occupying a position of both privilege and powerlessness. I'm excited to see how Kuang tackles this question, as well as how she explores imperialism, translation, language, and institutional power, which are all subjects I'm extremely interested in.
I'm a sucker for mother-daughter stories and this novel focuses on the Duong women, who live in Orange County's Little Saigon. This book seems right up my alley and I can't wait to follow the threads of these characters as they navigate their lives and their relationships with one another!
9. Foul Lady Fortune by Chloe Gong – September 27, 2022
Need I say anything else? I loved These Violent Delights and Our Violent Ends and can't wait to reenter Gong's world. I'm excited to see how she explores the growing political conflicts of 1930s Shanghai, and to read more of Gong's beautiful prose as she continues to dissect imperialism and identity.
Everything I love is in this book, a multi-generational tale that spans time and space, with mystical elements and mother-daughter relationships. How can I not be excited for this novel? October can't come soon enough!
Which 2022 releases are you most excited for? Are there any books on this list that you're also anticipating?
Follow me on Instagram
Follow me on Twitter
Follow me on Goodreads
Follow me on YouTube